Are you looking forward to receiving a pension?
It's not the situation I want to spend the rest of my life in.
Goals to achieve.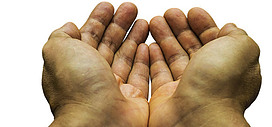 I have a lot of goals that I want to achieve while I am still young enough to enjoy them.  Like Travel especially Cruising which my wife and I have enjoyed very much. Mind you! this is not the only goal. There is a great big world out there and at my young age of 71, I want to see and enjoy a big part of it.
This doesn't mean that my wife and I are not enjoying ourselves at the moment because we are.
My wife and I don't have our own home at this time.  Unless we organize extended time with family or connecting with friends.
We had decided to move closer to our daughter and her family.  They are living 400 Kilometers away from us. The family found it difficult to travel that far to see us due to their work.  We decided to move closer and rent a house within an hour and a half from them.
Positive move.
While we were thinking about it we received a call from a friend who suggested that we try House Sitting.  We spent a few days thinking about it and our friend rang back.  She said that she had a House Sit that she had booked for nearly a year and at the last minute she could not do it.  She suggested that if we wanted to, we could do it if she could arrange it with the Homeowners.
The owners were agreeable to the change, and we decided to do the sit and see how we felt.  It was Near Manly in Sydney in January, and we enjoyed it very much.
Obsticles along the way.
There were big changes for us from then on.
At the end of January 2020, I had a heart attack and seven days later having a triple bypass.  During those few days the rain came, and the fires were extinguished, and we were starting to hear about Covid 19.  Ten days later I was out of hospital and by that time we could not go to our daughter's place due to the new covid restrictions.
When I had the heart attack we were staying with relatives and on our way to
Still moving.
We could not travel back to our usual accommodation.
Arrangements had been made to stay at another close relative's farm in a converted wool shed.  The relatives used to live in the shed when they bought the farm until they had finished building their own house.  They had only moved into their new house the Christmas before.  It was now empty.
We stayed in the wool shed for around six weeks.  Through friends in our Church, we arranged to stay on another farm which was closer to the coast and a lot warmer.
Looking forward to success.
I looked into Wealthy Affiliate as an opportunity to start making an income of my own again. Then spent all my working life as a professional driver and with more than half that time working for somebody else.
I would have to find work that I could do on the move and Wealthy Affiliate seemed to make sense as I could do it at any time I liked.  It wouldn't matter where we were we could work Wealthy Affiliate anywhere.
It is not my goal at this stage of my life to sit back and not make an income of my own. This is why I got into Wealthy Affiliate.
Work on creating your own income.
Just thinking about it? Creating your own income from your home.  Having an income that you don't have to put 70 hours a week into and under restrictive time constraints. What a relief!
No longer working for somebody else who will probably connect with you well as a friend until you make some minor mistake or get offside with them.   You can find yourself out of a job and someone you thought was a good friend was only a friend to a point.  As long as you are doing the job without making waves.
If you are seeking a change in your situation and you no longer want to be under someone else's thumb. Or be on the precision line of someone else's expectations.  Then it is your choice and your steps to take to make the change you need to make to change your situation.
Imagine where you and your family could be next year.
---